Sith Exile Earrings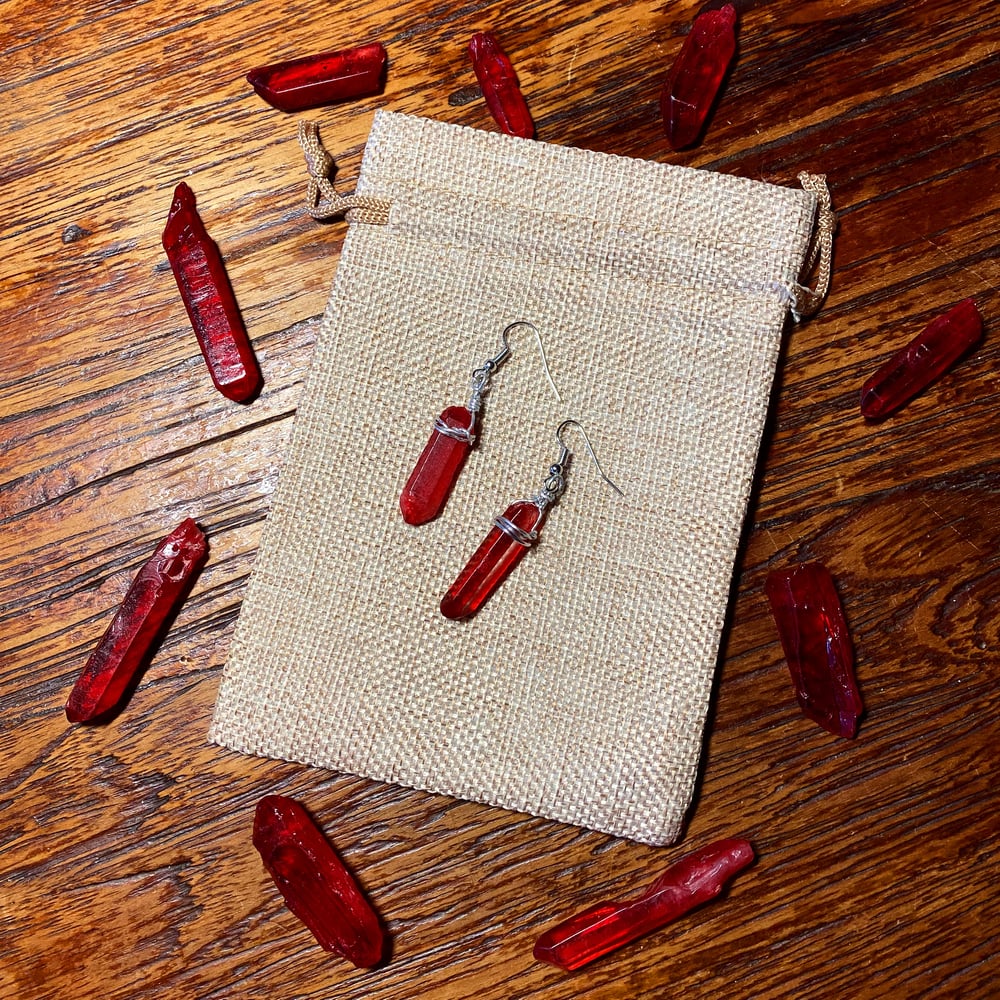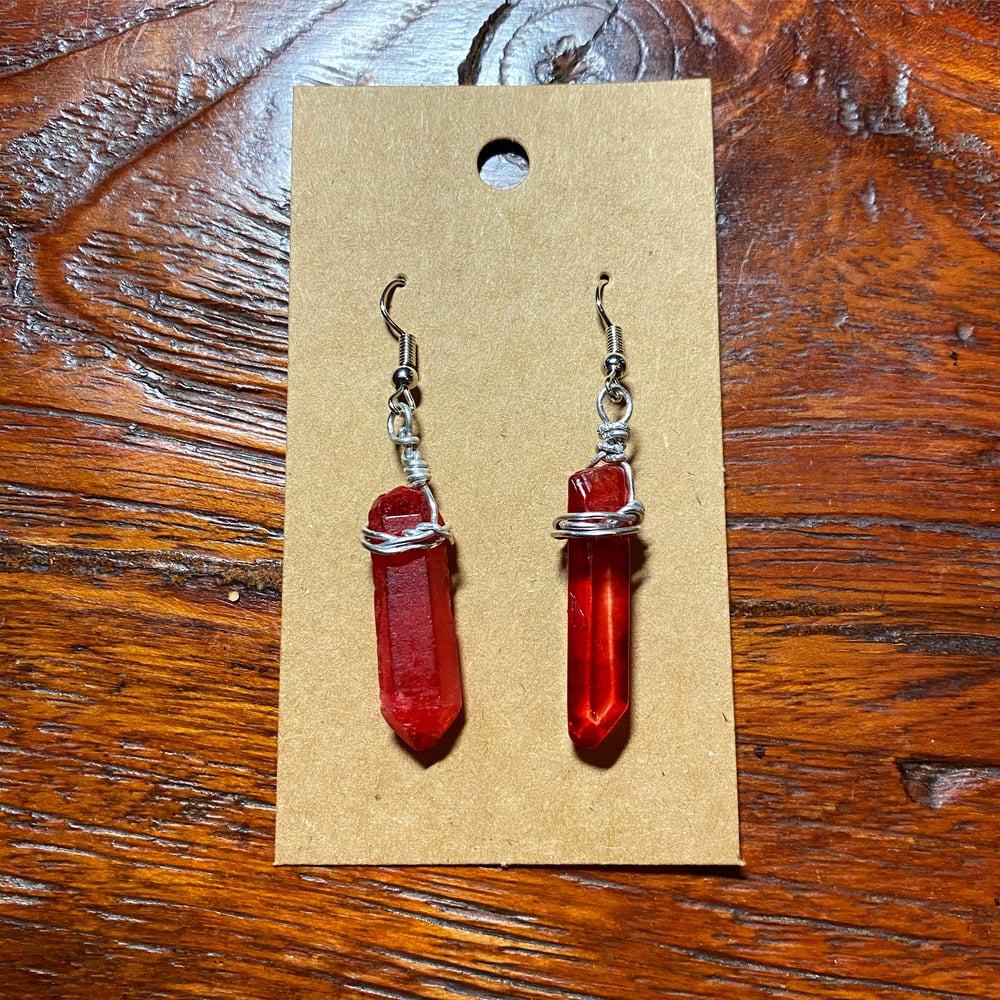 IMPORTANT: Make sure to let us know whether you would like the earrings to be silver or gold in the comments section of checkout. If you do not specify, we will pick for you.
Kyber crystals were rare, Force-attuned crystals that grew in nature and were found on scattered planets across the galaxy. They were used by the Jedi in the construction of their lightsabers. Sith obtained their kyber crystal from a Jedi's lightsaber and would bleed it. Bleeding was the process that a dark side adept used by way of the Force to bend a kyber crystal to their will. This process was accomplished by the individual pouring rage, hate, and pain into the crystal using the Force until the crystal turned crimson red, resulting in the bloodshine lightsabers associated almost exclusively with dark side adepts.
The proceeds from this product will go to Bella's mother who is currently battling breast cancer.
PLEASE NOTE: Because each pair of earrings is handmade, each crystal and its wrapping will be different. No two crystals are identical, but I️ will do my best to pair crystals that are extremely similar.
This item is made to order. Please allow 5 business days for these earrings to be made.
Item Specs:
- Handmade
- Coated Clear Quartz
- Crystals range from 0.75"-1.25"
- Hand wrapped with Silver or Gold Metal
- Hypoallergenic Surgical Stainless Steel